Sonar Screensaver
The best screensaver for marine enthusiasts!
This fascinating and detailed sonar simulation software gives your PC the appearance of a true sonar display. Unlike real marine sonars, this model offers far more sci-fi details, animations and effects to blend an oceanic spirit with the hi-tech world of underwater fiction – just like scenes from the sci-fi movies!
Enjoy the mysterious atmosphere of cold still waters; immerse yourself in the eerie silence of oceans deep with one of the best sonar simulation screensavers around. Observe the intricate operation of fabulous sonar detectors on your screen, and watch for ships and vessels moving in the controlled coastal zone. You can also listen to atmospheric sounds of the sea – whale songs, sonar beeps, propeller screws, and oceanic rhythm. This and much more is possible with one of the best OpenGL screensavers on the market.
Many computers now also facilitate multiple screen display connection. Sonar Screensaver can utilize this capability to full effect, as it can display either the same view on all displays, or different sonar simulations on each screen (one per display). This second option – which requires a more powerful PC – can turn your workplace into something akin to a sonar observation post.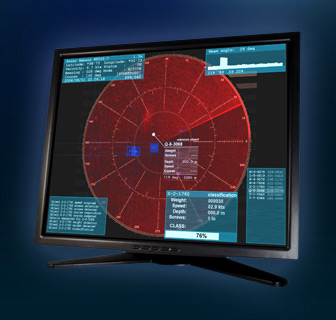 Version:1.00.01.0214
Released:30 Jan 2008
Size:2.69 MB

System:Windows
Processor:Pentium-III 600 MHz
Memory:128 MB RAM
Video:32 MB OpenGL
Hard Disk:10 MB


Another useful feature of Sonar Screensaver, which gives it an edge over other screensavers, is the 'onscreen message' function. This allows a text message to be left on your screen when vacating your desk or workplace premises. This message can be set to appear onscreen when anyone touches the mouse or keyboard to close Sonar Screensaver.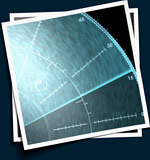 Sonar screen
It is a main and most important part of the sonar, except the sonar detector itself, of course. Sonar screen displays a famous rotating beam and marks from objects in controlled area. Sonar Screensaver simulates the process of detection closely to real physics and adds even more details, like nice animated scaling grids, contour map and computer markers that helps operator to pay attention to the most important objects in the area. All the physics were simulated in details, including high-frequency noises, noise from terrain reflection and geometric distortions.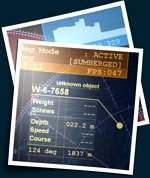 Computer screen effects
Sonar Screensaver simulates fabulous automated sci-fi sonar station, so there is a powerful computer watching for the area, doing appropriate objects detection and recognition to represent the situation analysis to the operator. Sonar computer displays many markers, widgets and windows with lots of important information.
All those fabulous computer widgets and effects were painted and animated to instill a sci-fi machine spirit to your PC. Nevertheless, some of them can display actual information, like current date, time and FPS rate (frames per second).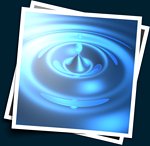 Sound effects
While the ocean is one of the calmest and quiet places on the Earth, some sounds are coming from there too. Sonar Screensaver plays various sound samples and effects during operation. You will hear well-known sonar beep, whale songs, vessel propeller screws, silent pass of invisible submarine, smooth noises of deep waters and more. Moreover, the sonar station computer produces various clicks and flicks during operation by itself. We know that computers are mostly silent, but fictitious computers, especially the ones in various movies, sounds well enough to bring another bit of sci-fi atmosphere to your workplace.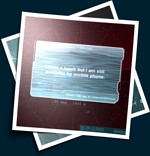 On-Screen-Message
This feature is similar to sticky note function, but looks much better and stylized accordingly to the screensaver sonar theme. With this function, you will be able to leave a text message to be shown when someone will try to close the screensaver by moving a mouse or touching a keyboard of your PC. With "on-screen-message" feature, you will never worry that someone will not find you at your workplace. Moreover, Sonar Screensaver can create shortcuts to launch it with different messages – for different situations.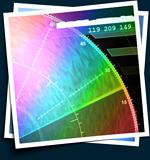 Variable colors
Screensaver must save the screen. Nowadays, when LCDs are widely spread, screensavers serve as aesthetic enhancements rather than screen saving utilities. Nevertheless, Sonar Screensaver can increase its image mobility by smoothly changing colors of all its animation components.


Flexible display settings
Sonar Screensaver fully supports multi-monitor systems. You can set resolution and refresh rate for each of the displays, instruct to blank the screen during operation or even to leave it intact. Sonar Screensaver has a flexible FPS rate setting and can display same or different models on displays connected to PC.